My Lunch with a Legend
By MOHAMED KHAKI
I was in Kolkata on Republic Day 2019 when the Padma awards were announced. Pandit Budhaditya Mukherjee was the only musician honoured with the Padma Bhushan that year; two other musicians received the Padma Shree.
The Padmas are awarded to individuals for contribution also in the arts, education, industry, literature, science, acting, medicine, social service, and public affairs.
The awards were instituted in 1954 and the only musician to be on the list that year was M.S. Subbulakshmi, known affectionately as MS or MSS. Instead of the Padma Shree ("for distinguished service"), MSS received the Padma Bhushan, the third highest award "for distinguished service of a high order". She went on to win the second highest award, Padma Vibhushan ("for exceptional and distinguished service") in 1975, and in 1998, was the first musician to get the Bharat Ratna – Jewel of India, the highest civilian award in India.
Budhaditya ji was also given the Padma Bhushan as his first Padma. I had fully expected that the lunch I was to have with him the following day would be postponed, thinking that he would be busy with phone calls and other engagements given the momentous news. However, Panditji graciously kept the date and I had a wonderful celebratory lunch with him and his family.
Because not more than three to four awards are distributed among all levels for music, the announcement is highly anticipated, and in these days of social media, often met with sharpened knives by music students (whose SM skills often exceed their musical talent!) who feel their gurus have been slighted by their omission from the list.
Yet, from time to time, the awards seem spot on – one can't imagine anyone arguing that Dr Prabha Atre was not deserving of a Padma Vibhushan in 2022. The only quibble I felt was that it took so long for her get this award.
Budhaditya ji's award was met with some surprise, given his reputation for being somewhat aloof – polite, but respectfully distant. In the west we would say that he does not suffer fools gladly. I hasten to add that he makes an exception in my case!
However, there was no question in the music fraternity that some other musician deserved the award more than Budhaditya ji. In recent years he has been more selective in the choice of organizations that he will perform for, and whereas some senior musicians will have dozens of concerts a year, he chooses to perform at a very limited number.
Yet Budhaditya ji's performances showcase his unquestionable brilliance. He has an astonishing ability to take one along familiar raags that one may have heard many times already, and yet surprise with beautiful phrasings that can take one's breath away.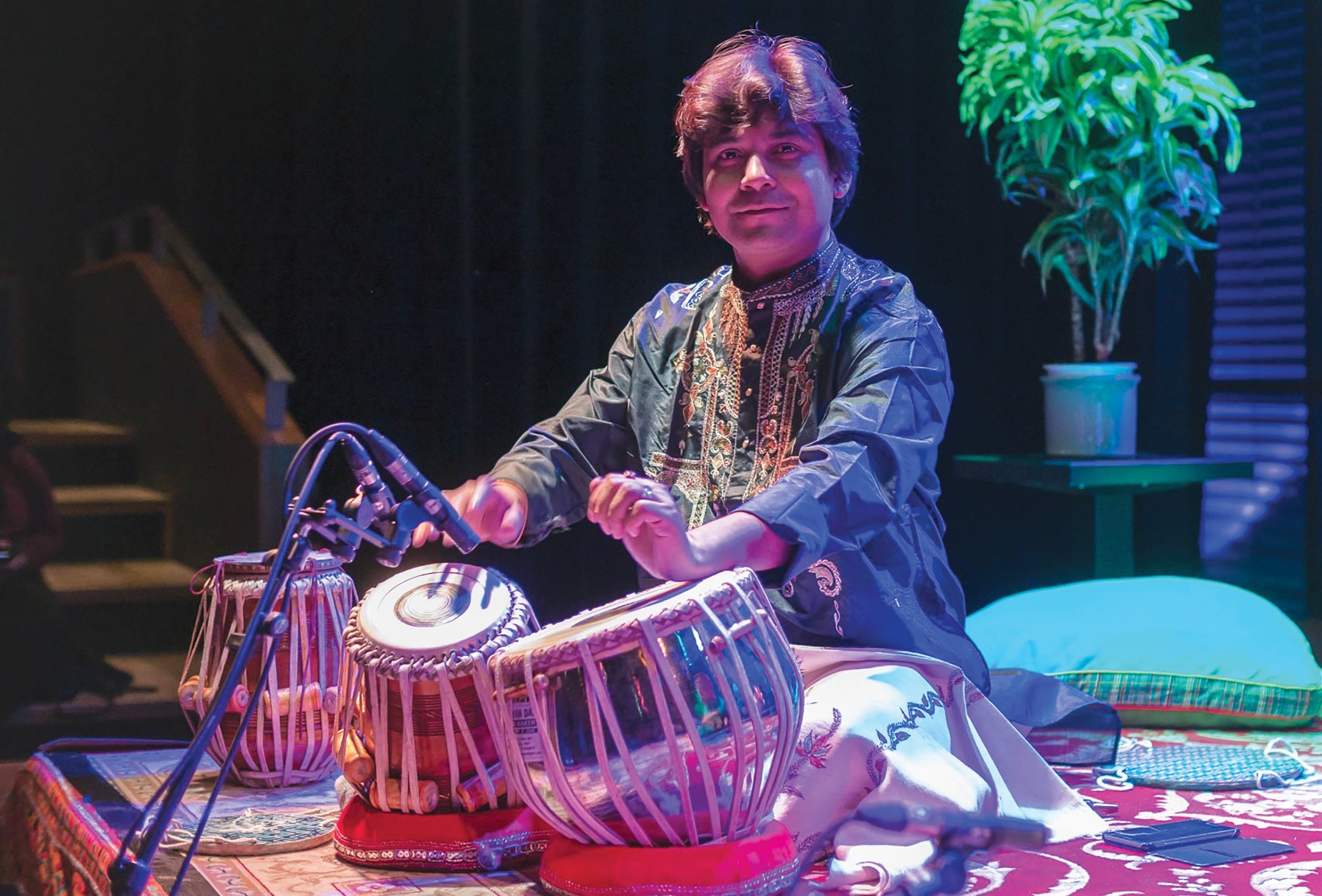 Warren Senders, the internationally recognized vocalist, composer and educator who has studied and rendered raag sangeet for over 30 years and who was in the audience at the Raag-Mala Toronto concert in September 2016, had the following review of Pandit ji's performance:
"Pandit Budhaditya Mukherjee's renditions of Yaman Kalyan, Chandni Kedar, Kafi and Bhairavi were superb examples of genuine classicism in music. While Pt. Mukherjee's astonishing technical skills were everywhere evident, his virtuosity is always in the service of a keenly-functioning imagination and a musical intelligence of exceptional quality. His presentation of raga is methodical in development, flawless in execution, emotionally nuanced, and aesthetically coherent. Like a master calligrapher who is simultaneously a poet of surpassing lyrical gift, this integration of profundity and pyrotechnics is extraordinarily rare in music, calling to mind the accomplishments of artists like Glenn Gould and John Coltrane as well as the historical supernovae of the Indian classical firmament."
With kind permission from Pandit ji and Aga Khan Museum, First Edition Arts has done a great job of editing the recording of this concert, which is on FEA's YouTube channel. Pandit ji was equally brilliant at his 2019 performance, where he played raags Puriya, Rageshree and Bhairavi. As at the 2016 concert, Pandit ji was accompanied on tabla by Sri Soumen Nandy, one of the most sought-after accompanist, who has accompanied Pandit ji at most of his performances.
We eagerly await their performance on June 24, which Raag-Mala is presenting in partnership with Aga Khan Museum.
• Mohamed Khaki is a Raag-Mala Toronto team member.
When & where: 7:30 pm Saturday, June 24, Aga Khan Museum Auditorium, Toronto. Tickets: agakhanmuseum.org.